---
technology platforms
---
Our augmented wood products are nothing like you've seen before.
---
---
FLOW is a flexible material and a surprising complement to leather materials, fabrics and exotic skins. It offers the aestheticism of wood combined with the suppleness of leather.
---
Animal-free leather
---
Water saving process
---
0,92 kg eq. CO2/m2 vs. 19,3 for calf leather
---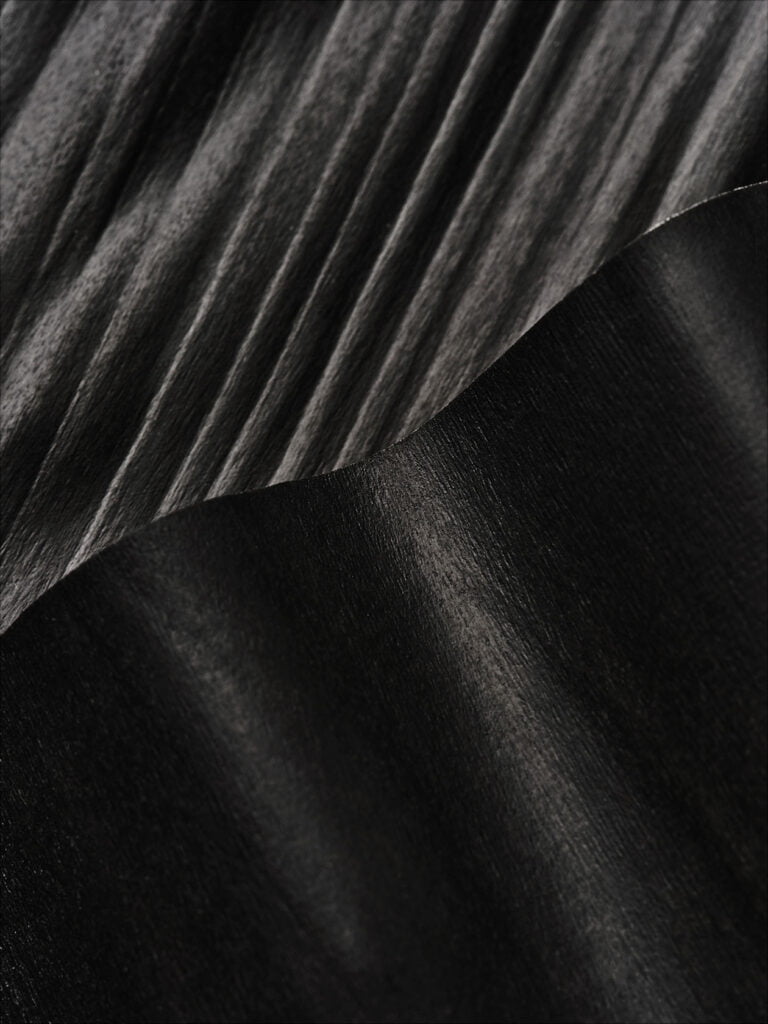 A 96% bio-based and 92% recyclable material, it is a natural option with a 30x smaller carbon footprint than calf leather. The FLOW production process also uses 77% less water than leather.
---
High-performance properties:
---
AVAILABLE IN:

BLACK SYCAMORE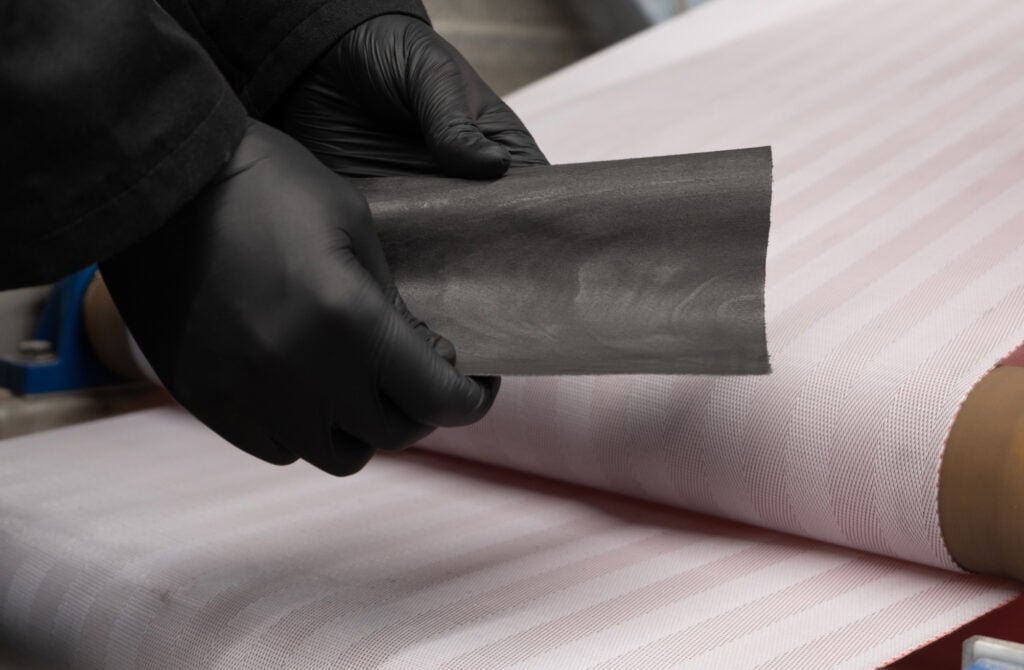 A sample of FLOW in our production facility
A sheet of our flexible wood, FLOW
---
Let's talk
We're ready to push the limits of wood and bring your ideas to life.
---
View our other PRODUCTS